Onboarding a new employee is so much more than paperwork. While often overlooked, it's one of the most important elements to creating a successful business.  Employee turnover is a huge burden that can cost your business $15,000+.  By creating a cohesive onboarding experience you set a positive first impression of working at your business, expose them to the company culture, provide important information and tools, and help them feel welcome on the team, all of which can have a lasting effect on attitude, effectiveness and retention.  
Happy employees are the #1 advocate for your brand! By investing in highly effective, branded onboarding items you can not only show your new employees that they are valued members of the team but also quickly instill a sense of company pride. Supply your employees with branded items and soon they'll be toting your logo around with them while running errands and going to the gym, promoting your business along the way!
We've come up with a formula for creating the perfect onboarding experience for your brand!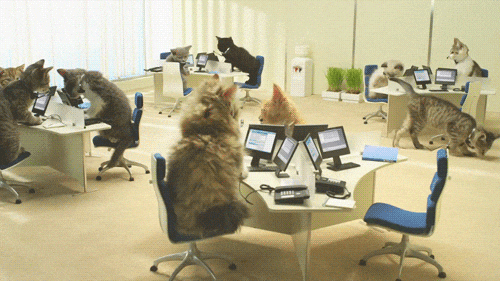 Step 1: Decide on Your Drinkware
Drinkware is a must-have because it is a universally appropriate gift. Its versatility and usefulness make it popular with all age groups and genders.
*BLEZOO PRO TIP* Choose a piece of drinkware that makes sense for your company. Does your office boast a gourmet coffee bar? Consider a mug. Is sustainability important to your company's values? Consider a reusable water bottle.
Step 2: Choose Your Stationary
An employee's first few weeks always entail a ton of trainings, meetings, and things to remember. A notebook and pen combo encourages diligent note-taking.
*BLEZOO PRO TIP* Add a tip-in page with your companies values or mission statement to echo what they're learning about your company in training.
Step 3: Select Your Apparel
No onboarding experience would be complete without a piece of apparel. You can stick with the classic polo or t-shirt. However, jackets, pullovers, and cardigans are always well-received for a chilly office environment.
*BLEZOO PRO TIP* Ask for their size prior to starting so it can be ready to go on their first day.
Step 4: Opt for a Bonus Item
Every company is different, so here is where you can get creative. Does the position require a percentage of travel? Consider a branded luggage tag or a TSA-friendly cosmetic bag. A trendy tech company might consider blue light filtering glasses or a trusty power bank.
*BLEZOO PRO TIP* This is our team's favorite part of the process. Don't feel weighed down by the infinite options, let us brainstorm for you!
Step 5: Pick Your Packaging
Tie it all together with a beautiful well-designed box or bag for a polished and professional look to complete the experience.
*BLEZOO PRO TIP* This step is especially important for remote settings – you can use the box to drop ship the package straight to their door on their first day!
While company swag is not a replacement for a strong company culture and work environment, it can certainly be a strong component for a great first impression.
Not sure how to get started? Contact us or LiveChat with us to level up your onboarding experience! In the meantime, you can check out a few of our favorite items for onboarding.